What we do
The mission: Creation of an efficient mechanism to promote the idea of European integration on the territory of Gagauzia.

The goal: to inform Gagauz population about European Union, its institutions, policies and social programs, as well as about the relations between European Union and Republic of Moldova.

Activity areas of European Center "Pro-Europa" from Comrat:


Conducting informational campaigns on European Union;

Encouraging active participation of young people, NGOs, activists from cultural sector as well as representatives of private sector, through debates on European integration topics;

Organizing social actions and contests on various topics;

Supporting youth project ideas and initiatives, interaction of youth from different regions and countries;

Developing and distributing promotional materials (posters, informational booklets, calendars, leaflets, etc.);

Strengthening the cooperation with Gagauz mass media through its active participation in informational campaigns, development of informative video and audio materials, publications in print media;

Diversifying international partnerships, participating in international projects, organizing cultural and professional study visits;

Providing technical support: free access to Center's library and internet network to visitors.


Promo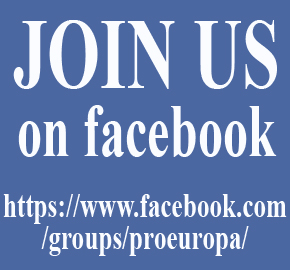 Announcements

Tenders

Survey
Готовы ли вы стать волонтером нашей организации?