Current Projects
April 2014: Project "Building a positive vision on the European integration process for the inhabitants of Gagauzia" financed by National Endowment for Democracy (NED) through European Partnership for Democracy (EPD).

Project goal: building a positive vision on the European integration process for the inhabitants of Gagauzia; assuring the access to an objective informational platform for local people regarding the European vector of the country and the region.

Project activities: development of a set of radio shows with the topic "European Dialogues"; development and broadcast of social videos about European integration of Republic of Moldova; creation of a column in local newspaper with the topic "European Integration: questions and answers", creation of Debates Club; organization of the study visit to Vilnius (Lithuania) for exchange of experience on European integration process.

October 2013 – June 2015: Project "Professional skills and social integration of vulnerable youth from rural regions of Southern part of Moldova" financed by Swiss Interchurch Aid, HEKS.

Project goal: identify professional skills and socially integrate the vulnerable youth from rural regions of Gagauzia on the labor market, with the aim of increasing their incomes.

Target group: socially vulnerable youth from Gagauzia with age between 16 and 25 years old (with a level of education above 9 grades), such as: social orphans (no parents, one of the parents is abroad, both parents are abroad), other categories of young people from socially vulnerable families who meet dificulties in their integration into social and professional lives.

Support of the target group: organize master-classes, partial coverage of tuition fees, offer support in finding accommodation during the studies or working period, purchase of instruments and specialized clothes for studies and work and other types of help
that might these people need.

August 2012 – July 2014: Project "European Interactive Center from Comrat" financed by East Europe Foundation from the resources offered by Swedish Government through Swedish International Development Cooperation Agency, Sida.

Project goal: raise public awareness in Gagauz region on European Integration of Republic of Moldova.

Project activities: organize different types of events, such as: informative days about European Union, seminars, round tables with the focus on EU topics for different target groups (local public authorities, NGOs, youth, mass-media, university professors); organize interactive sessions in educational institutions of Gagauzia, on such topics as: human rights, EU institutions and programs; creation of EuroClubs for young people (in Comrat, Ceadir-Lunga and Vulcanesti); organize social actions (Human Rights Day, Europe Day, Volunteer Day, European Languages Day, Moldova Voice to Brussels).

Promo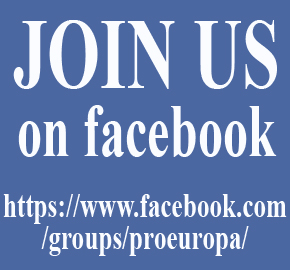 Announcements

Tenders

Survey
Готовы ли вы стать волонтером нашей организации?