Implemented Projects
April – May 2014: Project Ethno-cultural festival "Cultural diversity and heritage of values in Gagauzia" financed by Ministry of Culture of RM.

Festival mission: Promote culture, values and traditions of ethnicities that live in Gagauzia. Encourage respect and tolerance from the entire Moldovan society towards the culture and traditions of different ethnical groups.

Due to the fact that the festival has been organized simultaneously with Europe Day in Comrat, there was an atmosphere of interaction and collaboration between creative people and different traditional bands, which do national dances and music, restore national costumes and handicrafts. People from 14 creative teams and 11 craftsmen have been involved at the festival.

2012 – June 2013: Project "Raise the public awareness on women rights and gender equality" financed by Ukrainian Women's Fund. Project goal: raise women awareness on their rights, as well the society's perception of woman's role and importance of her active involvement in public life.

March – December 2011: Project "Consolidate institutional possibilities of Ministry of Foreign Affairs and European Integration of Republic of Moldova", financed by UNDP.

Project activities: Organize seminars on EU quality standards for Gagauz private companies, with the participation of European experts; organize trainings on project writing, according to EU rules and procedures, for representatives of Gagauz local public authorities; collaboration with local mass media on developing 100 radio shows on EU topics, such as: information on EU member states, EU cultural, social, economic and scientific programs; development of school curricula for European Integration topic within Gagauz educational institutions.

March 2009 – January 2011: Project "European Interactive Center from Comrat" financed by Eurasia Foundation Moldova Representative Office and East European Foundation.

Project activities: organize seminars and round tables with the focus on EU topics for different target groups (local public authorities, NGOs, youth, mass-media, univeristy professors); organize interactive sessions (facultative) in educational institutions of Gagauzia, on such topics as: human rights, EU institutions and programs; creation of clubs for young people (English Club, Culture of European countries Club, Youth Initiatives Club); organize social actions (Human Rights Day, Europe Day, Volunteer Day).

Promo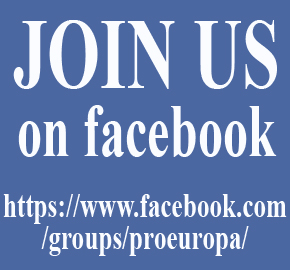 Announcements

Tenders

Survey
Готовы ли вы стать волонтером нашей организации?